Do you actually ever use the Caps Lock key? It seems like a key that should be removed from keyboards. No one has a need for it anymore because we've all learned it's not polite to shout, and it doesn't look good to post a yard sale sign in all caps either. Programmers don't even use the caps lock key – changes in code are carefully ammended if capital characters are needed. All in all, I can't think of any benefit to the key. Personally I wanted to turn it off because sometimes I am writing an email, etc. and I touch it accidentally. The bother is not huge, but it would give life two extra seconds if I turned it off. So here's how to turn it off.
Open up System Preferences and choose Keyboard.

Click Modifier Keys on the lower right corner.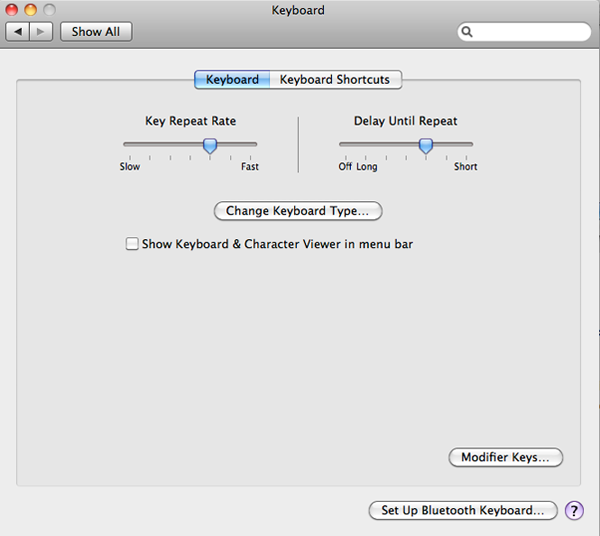 Select your keyboard if there is more than one in the drop down. Then select Caps Lock and set it to No Action. OK and done!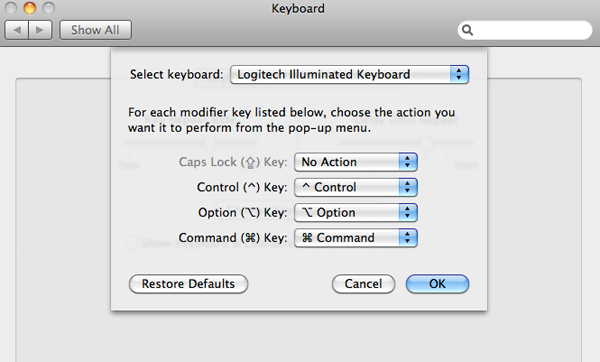 Featured image from ALL CAPS ALL THE TIME SHIRT FROM TSHIRTGROOVE.